Symposium Wrocław 70/20 - work group
[Autor: Kuba Żary]
The year 2020 marks the 50th anniversary of the Wrocław '70 Art Symposium – an extraordinary event that brought artists, critics and theoreticians together. It became the platform to exchange ideas and create new directions in Polish art. This event became legend, and it is discussed to this day.
50th anniversary of the event held in Wrocław is an opportunity to see the city from a different perspective – to look more closely at its legacy, and get inspired by its past. To that end a work group was put together.
Its members have devised an agenda for 2020 that focuses on the legacy of the Symposium. This grassroots, social initiative was discussed in the Wrocław cultural community back in 2018. The group, which at first involved only a few people, formally begun its efforts in the middle of 2019. Its main goal was to disseminate information concerning individual undertakings, coordinate efforts, and ensure proper communication. Soon it became apparent, that the deliberations of this informal association could become the basis for a wider concept behind the celebration of the 50th anniversary of the Wrocław '70 Art Symposium. It could inspire other activities, and even lead to the development of a joint programme for the festivities. Over several months more people interested in the cause joined this work group. Right now it has about 70 activists involved in the creation of the Wrocław 70/20 Symposium. It is a varied amalgamation of curators, critics, artists, educators, academics, animators, activists, and cultural managers. They represent various forms of activity, collaborating with museums, galleries, and cultural institutions of an established reputation, as well as recently founded NGOs or independent artistic groups. They all bring their own perspectives concerning this early '70s artistic congregation. They're inspired by different aspects and themes brought up during Symposium deliberations and the different artistic concepts proposed as their result.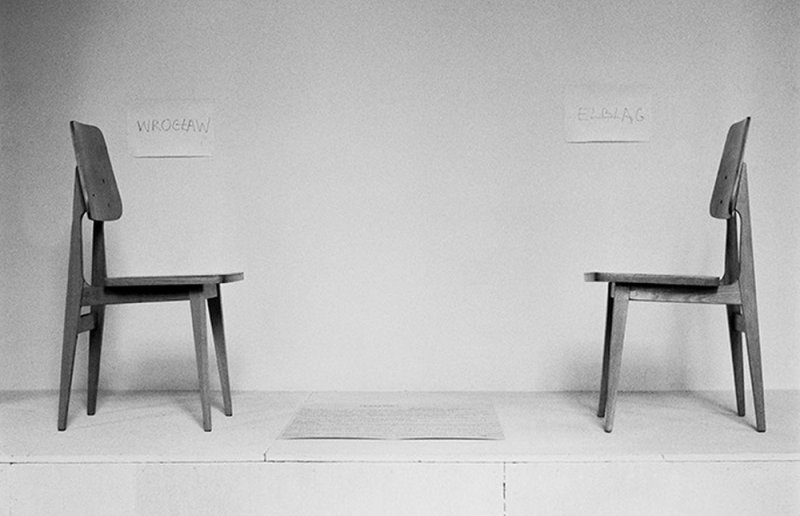 These efforts resulted in forming teams focused on a single theme. To keep in line with the nomenclature used during the original Symposium, these are called committees. The organisational infrastructure of the initiative was managed by a sub-group handling formal and financial matters (responsible for logistics), as well as the communication committee, whose task was to prepare a promotional schedule for the festivities. They were accompanied by three teams of experts – committees for realisation and intervention, archiving, and research and education. The programme formulated by the work group was divided in a similar fashion. It is supported by three pillars: exhibitions, presentations, and artistic interventions; researching archives and documentation surrounding Wrocław '70 Art Symposium and dissemination of their findings; educational initiatives that promote knowledge about the event held in Wrocław, as well as its conceptual ideals and neo-avant-garde strategies in Polish art, which in particular were the focus of the Wrocław congregation. At the same time the programme is not considered as closed. Anyone willing to take part in the celebration of the 50th "birthday" of the Symposium is welcome – if that historic event is their current source of inspiration and artistic reflection.
We welcome the year that marks this anniversary by echoing the famous quote by Zbigniew Gostomski from his symposium proposition: "It begins in Wrocław". Perhaps it never truly ended?
Co-creators of the Sympozjum Wrocław 70/20 working group:
Akademia Sztuk Pięknych im. Eugeniusza Gepperta we Wrocławiu
BWA Wrocław
Canti Spazializzati
Fundacja Art Transparent
Fundacja Ładne Historie
Galeria Entropia
JEST grupa
Krupa Gallery
Muzeum Architektury
Muzeum Narodowe we Wrocławiu
Muzeum Pana Tadeusza
Muzeum Współczesne Wrocław
OP ENHEIM
Stowarzyszenie Żółty Parasol
Strefa Kultury Wrocław
TIFF Collective
Why Quit
Wrocławska Fundacja Filmowa
Złoty Kiosk
oraz niezależni kuratorzy i krytyczki, artystki i edukatorzy, akademicy i animatorki, aktywistki i menedżerowie kultury