Open call for projects
[Autor: Klementyna Sęga/Kuba Żary]
Open call for projects for the Wrocław 70/20 Symposium
50 years ago the Wrocław '70 Visual Arts Symposium took place – an extraordinary event that brought artists, critics and theoreticians together. It became the platform to exchange ideas and create new directions in Polish art. This event became legend, and it is discussed to this day.
50th anniversary of the event held in Wrocław is an opportunity to see it from a different perspective – to look more closely at its legacy, get inspired by its past… and build a new one.
Wrocław 70/20 Symposium is a grassroots and social initiative created by a local artistic group – diversed team of curators, critics, artists, educators, academics, animators, activists, and cultural managers. They represent various forms of activity, collaborating with museums, galleries, and cultural institutions of an established reputation, as well as recently founded NGOs or independent artistic groups.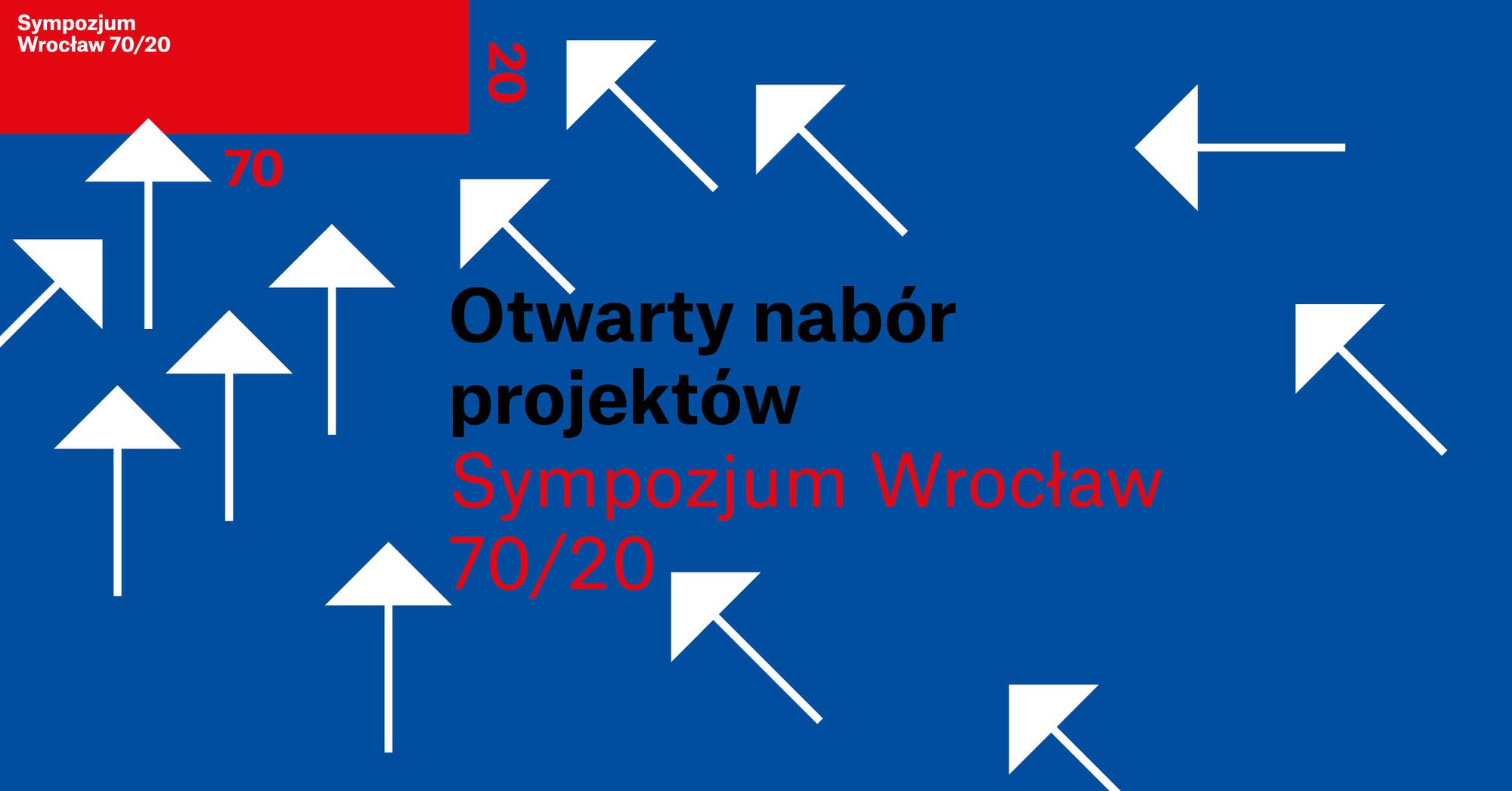 Wrocław 70/20 Symposium is also an open initiative – this means that the event schedule is not closed, and you can join its year-long celebration at any time by submitting projects that fulfill the assumptions and fit into the artistic meaning of the Wrocław '70 Visual Arts Symposium.
To enable the implementation of activities under the Symposium by artists, animators, activists, collectives and other informal groups, we are announcing an OPEN RECALL FOR PROJECTS for Wrocław 70/20 Symposium! From the submitted applications, we will select at least 3 artistic projects that will complement the program of the Wrocław 70/20 Symposium.
Projects submitted to the competition (i.e. ideas for activities in the field of animation, education, related to all areas of art and other of a culture-creating, artistic social activation) must take place in the city of Wrocław, the implementation time of which will take place in October and November 2020 (the final weekend is scheduled for November 6-8).
Projects can be submitted in the following funding thresholds: up to PLN 1,000.00, up to PLN 3,000.00 and up to PLN 5,000.00 and in these amounts selected projects will receive funding.
In the implementation of the activities, the winners of the competition will receive professional substantive, promotional and production support.
The Jury evaluating the submitted projects includes members of the Wrocław 70/20 Symposium work group: Anna Bieliz, Małgorzata Miśniakiewicz, Katarzyna Młyńczak-Sachs and Kuba Żary.
Applications are accepted until August 15, 2020, 23:59 by sending filled-out form (downloadable from the website www.sympozjum7020.pl) to the address nabor@sympozjum7020.pl
If you have any questions or problems, please contact the open call coordinator: nabor@sympozjum7020.pl
The results will be announced by the end of August 2020 on the website www.sympozjum7020.pl
Detailed rules of recruitment can be found at www.sympozjum7020.pl
The exhibition is part of the Wrocław 70/20 Symposium - a grassroots program to celebrate the 50th anniversary of the Wrocław '70 Art Symposium.
Project co-financed by the City of Wrocław.
Open call for projects for the Wrocław 70/20 Symposium
17/07-15/08/2020